About Us
The team at Baysport Boats began building fibreglass boats over twenty five years ago on Queensland's Sunshine Coast. The aim was to build a boat that would be affordable for family boating. Initially there was only one model available - a 5.3 metre half cabin. This boat was well received and before long a 4.9 metre run-about was added to the range. Other boats were added to the range and interest was shown from interstate buyers. With the increase in demand, a purpose built factory was established at Noosa. Currently there are four different models in the Baysport Boats range and they are available from resellers across the country.

The Baysports Boats team is dedicated to building affordable but solidly built fibreglass boats that are exceptional value for money yet achieve outstanding on-water performance. This is achieved by the use of innovative features such as a concave planing plank, a foam filled fibreglass stringer system and the use of composite materials in the transom. Because the boats are lighter, lower horsepower motors compared to what was previously needed for similar sized boats are able to power the boats.

Whether you need a boat for family days out on the water or a boat for chasing the big fish - there's a Baysport boat to suit.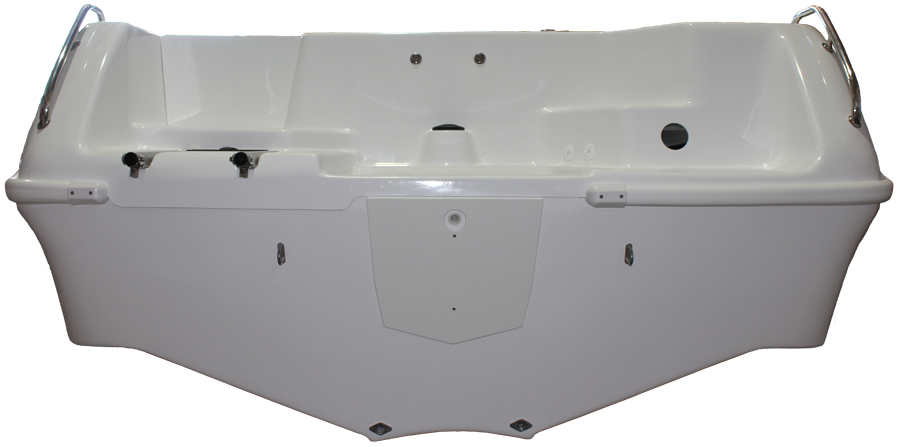 Factory Tour
Check out our short video to see how Baysports Boats are made.
Baysport Boats Pty Ltd strives to constantly improve their products and therefore all features and specifications are subject to change without prior notice. Photos and videos on this website may show either optional features that are not included in the standard boat as supplied by Baysport Boats Pty Ltd or features that are no longer available. Always check with your stockist who will be able to advise you of the current features, specifications and availability.